A beach facing luxurious resort at Candolim, North Goa. A great place to relax and unwind. Absolutely comfortable and affordable.
Set in a peaceful area of Candolim with airy rooms, a large pool and vast gardens.
DIMORAStylish beach side living with fabulous views. A perfect home stay to unwind in the lap of comfort and convenience.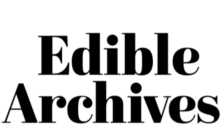 A charmingly intimate restaurant and art/research project based in Anjuna. Ingredient-driven, it serves only the freshest produce, seafood, meats and grains, following seasonal patterns and aiming to increase the quality and variety of local ingredients on our plates. The menu is not limited to any one cuisine or approach, instead spotlighting traditional ingredients across cultures, for a delicious, laid-back experience unlike any other.
Situated in the gardens of Andores Resort in a beautiful setting, offers Ayurveda inspired, Eastern, Western and signature treatments. Prior appointments advised.